The current sitation limits the number of people that can assist to a funeral.


InMemori makes it possible to celebrate the life of your loved one despite not being able to meet physically.
How can InMemori help now?
InMemori is a free platform that enables you too:

Gather your friends and family online
Gather your close ones online in a private space dedicated to commemorate the life of your loved one.
Pay tribute despite the distance
Friends and family will be able to show their presence by sharing condolences, memories, and photos... to commemorate and support each other.
Free.
InMemori is and will always be free to allow everyone to commemorate.
Private.
Only those who are invited to the space will be able to access it.
Appropriate.
The spaces do not have advertisement nor comments.
Our team is available to help.
InMemori pursues the double mission of helping every grievieng family be surrounded and supported, and of commemorating every life. Our Support team has a key role: to put a human touch at the center of our service by offering you accurate support. Don't hesitate to call us. We are here to help.
Family Testimonials.
The InMemori site is remarkable. It helps ease the difficult-to-manage logistics in such painful times. The site is elegant and clear. The messages and photos that were shared are a great tribute to the deceased and allow families to receive supportive thoughts or prayers. Congratulations on this very good initiative.
I would like to thank you with all my heart for your wonderful service. Thanks to you, it was easy to share our sad news with our contacts around the world. In addition, the condolences, the memories and the photos of my dear husband were a source of comfort during this period of deep mourning.
Read more testimonials
Keep a trace.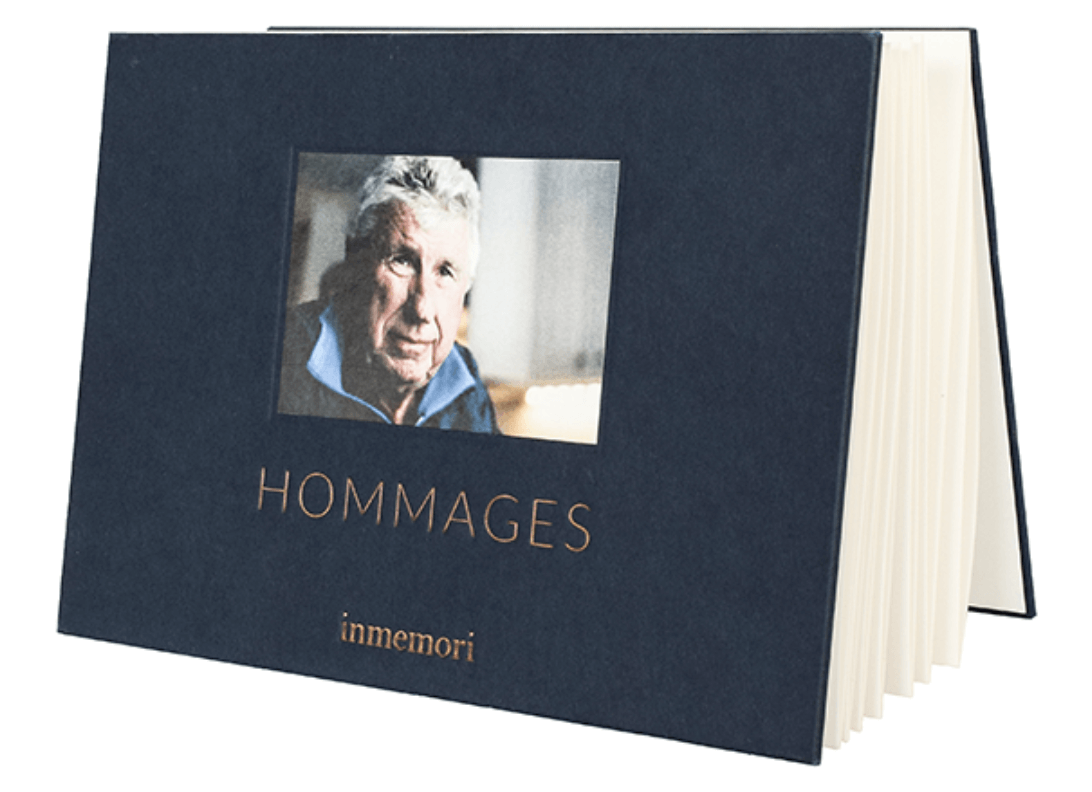 Gather all the words, memories and photos shared in your loved one's tribute space in a beautiful book. The design is produced by our team, saving you precious time.